REPLACEMENT STOVE PARTS & MORE......Heating With Renewable American Wood
Listed here are some of the parts that we sell
---

QUESTIONS OR TO ORDER PARTS Call 336-701-0555 We are open 10-6 Weekdays. We accept MASTERCARD, Discover, American Express and VISA, FOR ADDITIONAL INFORMATION EMAIL woodstoveparts@hotmail.com Or to request a copy of our FAX/MAIL ORDER FORM.
---
FOR PHOTOS AND ADDITIONAL PARTS LISTING GO TO: www.HearthStove.net
---
NOTE: DUE TO PRICE INCREASES FROM OUR SUPPLIERS MANY OF THE PRICES LISTED ON THIS PAGE HAVE CHANGED. MOST OF THE PRICES HAVE BEEN UPDATED under parts listed at:
Note: Prices listed are subject to change. Add shipping charges. NC residents add Sales Tax.
Electrical Parts for wood stoves, Firebrick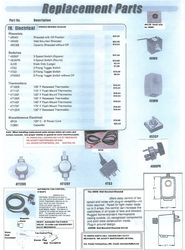 Click to go to Online Store.
Blowers for wood stoves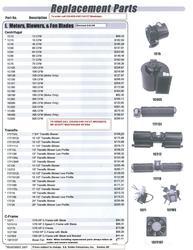 CLICK TO GO TO ONLINE STORE. OTHER BLOWERS ALSO AVAILABLE.
PARTS LIST & PRICES FOR MANY BRANDS OF OLDER WOOD STOVES, also STOVE GASKET & ADHESIVE, CUSTOM CUT STOVE GLASS, & HIGHT TEMP. STOVE PAINT AND COLOR CHART. CLICK ON: www.woodstoveparts.info
Wood stove blowers & motors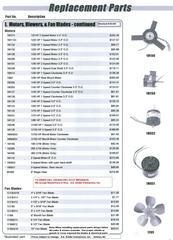 Additional blowers, Blower assemblies, Magic Heat, hinge pins, spring handles, & draft caps.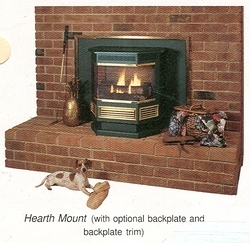 Firedogs, grates, stacks, miscellaneous.
WE HAVE BEEN SELLING WOOD STOVES & HEATING PRODUCTS SINCE 1975
Silver Valley Wood Stove Parts
Ph 336-701-0555 10-6 EST Weekdays
We have a good selection of REPLACEMENT BLOWERS and ELECTRICAL PARTS for Wood Stoves and Fireplace Inserts Also Gas Stoves & Pellet Stove Parts. We also sell UNIVERSAL PARTS that will work on many brands of Gas Pellet or Wood Stoves & Inserts. We have Replacement CATALYTIC COMBUSTORS available for most brands of Catalytic Wood Stoves. All parts are available for shipment within the Continental United States. Order parts with confidence.
PARTS AVAILABLE BY STOVE MANUFACTURER:
Click on:
APPALACHIAN ASHLEY ATLANTA AURORA BLACK_BART BLUE_RIDGE BUCK CAROLINA CEMI COUNTRY_COMFORT COUNTRY_FLAME CRAFT EZ_INSERT GRIZZLY HAWKE HEATMASTER HIGH_VALLEY HITZER HOT_BLAST JENSEN JOHNSON JOTUL KING LILLY LONG MEALMASTER NASHUA OMEGA RITEWAY SHENANDOAH SIERRA SILENT_FLAME SQUIRE SUBURBAN SWEET_HOME TREEMONT US_STOVE VIRGINIAN WARM_MORNING WONDERWOOD WOODCHIEF WOODCHUCK WOODMASTER XTEC
WE ALSO HAVE SOME PARTS AVAILABLE FOR THE FOLLOWING STOVES:
ALLNIGHTER AMERICAN EAGLE APACHE ASPEN ARROW BLAZE_KING CHIPPEWA CITATION CLAYTON CONSOLIDATED_DUTCHWEST DARE V EARTH_STOVE EFEL ELMIRA ENERGY_KING ENGLANDER FISHER GEORGETOWN WOODSTOVE GLACIER BAY HARDY HEARTHSTONE HEATILATOR HERITAGE HORSTMANN HUNTSMAN HUTCH IRONWOOD LAKEWOOD LeSTOVE LOPI MAJESTIC MONARCH MOREHEAT OPEL ORVILLE RUSSO VERMONT_CASTINGS WATERFORD_STOVE WESLAND WOODSTOCKER WOODSTOCK_SOAPSTONE VESTAL YUKON & MORE
CALL US FOR PARTS AVAILABLE FOR THE STOVES LISTED ABOVE 336-701-0555 10-6 EST WEEKDAYS EMAIL woodstoveparts@hotmail.com
CATALYTIC COMBUSTORS WE HAVE COMBUSTORS AVAILABLE
FOR MOST OF THE WOOD STOVES ON THE MARKET. COMPARE OUR PRICES.
OUR COMBUSTORS HAVE A 5 YEAR LIMITED WARRANTY.
COMBUSTORS CAN BE SHIPPED ANYWHERE WITHIN THE CONTINENTAL U.S.
CALL OR EMAIL US WITH THE MANUFACTURER & MODEL OF STOVE.
WE WILL SEND YOU PHOTOS, A INFORMATION SHEET, PRICE LIST, AND CROSS
REFERENCE FOR YOUR STOVE. REPLACEMENT CATALYTIC COMBUSTOR PRICE LIST CATALYTIC
PH 336-701-0555 10-6 EST WEEKDAYS For

Information or to ORDER PARTS, WE ACCEPT MASTERCARD, VISA, American Express, and DISCOVER. Order with confidence
Email: woodstoveparts@hotmail.com
---
Replacement Glass for Stoves & Fireplace Inserts. Pyroceram III Stove Glass available cut to size, blowers, firebrick, & other stove parts available for many of the following stoves & more:
ASHLEY, APACHE, ATLANTA, AURORA,BIG TIMER, BLACK BART, BLUE RIDGE, BUCK STOVE,BUFFALO, CAROLINA, CEMI, COUNTRY FLAME, CRAFT, DOVE, ENGLANDER, EZ INSERT, FISHER, GIBRALTAR, HAWKE, HEATMASTER, HIGH VALLEY, HITZER, HOT BLAST, IRONWOOD, JENSEN, JOHNSON, JOTUL, KING,LAKEWOOD, LE STOVE, LILLY FURNACE, LILLY, MEALMASTER,MONARCH FURNACES, MOREHEAT, NASHUA, OLD HICKORY, OMEGA, RITEWAY, SHENANDOAH, SIERRA, SILENT FLAME, SQUIRE, SURBURBAN, SWEET HOME, TREEMONT, US STOVE,WARM MORNING, VIRGINIAN,WATER MASTER WATER STOVE, WESTLAND, WOODCHUCK, XTEC, & More. We also sell parts for SOLAR COMFORT by SUN CLOUD INFRARED HEATING SYSTEM AND NATURE'S AIR AIR PURIFICATION SYSTEM. PARTS AVAILABLE FOR WOOD STOVES INCLUDE CENTRIFUGAL, TRANSFLO, & C-FRAME BLOWERS, MOTORS, FAN BLADES, HINGE PINS, SPRING HANDLES, TRIM, DRAFT KNOBS, CATALYTIC COMBUSTORS, RHEOSTATS, SWITCHES, THERMODISCS, FIREBRICK, GASKETS & SEALANTS, HIGH TEMPERATURE STOVE PAINT, FIREDOGS, GRATES, LEG KIT & PEDESTAL, STACKS (TRANSITIONS), HANDLES, MAGIC HEAT BLOWER FOR 6" OR " PIPE, PLUS MORE. Replacement Catalytic Combustors available for the following (Give Us the Manufacturer and Model of your stove) :AMERICAN EAGLE, AMERICAN ROAD, APPALACHIAN, ARROW, ASHLEY,ASPEN, BLAZE KING, BUCK, BUCKNER, CAROLINA STOVE, ENERGY KING, CITATION, CLAYTON, CONSOLIDATED DUTCHWEST, COUNTRY COMFORT, COUNTRY FLAME,CRAFT STOVES, GRIZZLY, DOMINION SIERRA, DOORWOOD, DOVRE, EARTHSTOVE, EFEL, ELM, ELMIRA STOVES, ENERGY HARVESTER, ENGLANDER, FPX, GEORGETOWN WOODSTOVE, HARDY MFG. CO., HARMAN, HEATILATOR, HEARTH HEAT, HEARTHSTONE, HEATING ENERGY, HI-TECK, HIGH SIERRA, HIGH VALLEY,HORSTMANN, HUTCH MFG, JOTUL USA, KING, KINGSMAN, KUMA, LANCASTER FAB, LILLY STOVES, LONG MFG, MARK'S CUSTOM, MARTIN, NU-TEC, OAK RIDGE, SWEETHEART, OLIX AIR-FLO, OREGON WOODSTOVE, ORLEY MFG, ORRIVILLE, PANDA STOVE, REGES METAL, RITEWAY, RSF ENERGY, RUPP, RUSSO, SALVO, SCANDIA, SHENANDOAH, SUBURBAN, TIMBEREZE, US STOVE, VANSCO, VERMONT CASTINGS, VESTAL, WEBCO INDUSTRIES, WEBSTER, WET IND., WOODSTOCK SOAPSTONE, XTEC.
ADDITIONAL WOOD STOVE PRODUCTS & PHOTOS LISTED BELOW
---
PHOTOS OF BLOWERS, ELECTRICAL PARTS, FIREDOGS, STACKS, HINGE PINS, SPRING HANDLES, DRAFT CAPS, CATALYTIC COMBUSTORS GO TO: STOVE PARTS
---
Copyright 2019 Silver Valley Wood Stove Parts
---
*


*


*



*


*


*


*


*


*


*


*


*


*



AL, AZ, AR,, CA, CO, CT, DE, DC, FL, GA, ID, IL, IN, IA, KS, KY, LA, ME, MD, MA, MI, MN, MS, MO, MT, NE, NV, NH, NJ, NM, NY, NC, ND, OH, OK, OR, PA, RI, SC, SD, TN, TX, UT, VT,, VA, WA, WV, WI, WY
WOOD STOVES, FIREPLACE INSERTS, WOOD FURNACES, HEARTH STOVES, GAS STOVES, MULTI FUEL STOVES & INSERTS, PELLET STOVES & INSERTS, ENGLANDER, QUALITY, SNIDER, GARNER, HIGHWAY 109, FREE STANDING, PEDESTAL, LEGS, MOBILE HOME APPROVED, NON CATALYTIC, WITH ASH PAN, SOLAR COMFORT BY SUN CLOUD INFRARED HEATING SYSTEM, SAFE & EFFICENT , CLEAN, WOOD CABINET ,
Piedmont Triad NC North Carolina, Davidson County, Denton, Thomasville, Lexington, Randolph County, Asheboro, Guildford County, High Point, Greensboro, Forsyth County, Kernersville, Winston-Salem, Davie County, Mocksville, Rowan County, Salisbury, Stanly County, Albemarle, Montgomery County, Troy. Cardinal. Quality. Carolina. RV covers. Storage buildings. double single dealer walk in doors windows garage doors side entrance carports and garages custom sizes and specials. Street, Avenue, Lane, Circle, Road, Elon College, Fort Bragg, Greenville, Graham, Granite Falls, Eden, Efland, East Bend, Cleveland, China Grove, Cedar Falls, Cedar Grove, Carthage, Climax, Lillington, Lincolnton, Linville, Locust, Hillsborouth, Huntersville, Indian Trail, Jamestown, Landis, Lenoir, Lewisville, Liberty, King, Kannapolis, Sandy Ridge, Sawmills, Saxapahaw, Seven Springs, Shelby, Smithfield, Smyrna, Snow Camp, Southern Pines, Southmont, Spencer, Spring Lake, Stacy, Stallings, Stanfield, Stokes, Stoekedale, Supply, Stoneville, Summerfield, Tabor City, Tarboro, Taylorsville, Terrell, Tillery, Tobaccoville, Trenton, Trinity, Troutman, Turkey, Union Grove, Unionville, Wadesboro, Wake Forest, Walkertown, Wallace, Wallburg, Pleasant Hill, Raeford, Randleman, Reidsville, Triangle Park, Rex, Marion, Mineral Springs, Mooresville, Morganton, Mount Holly, Monroe, Moravian Falls, Murphy, New Bern, New London, Newton, Norman, North Wilkesboro, Norwood, Oak Ridge, Oakboro, Ocean Isle Beach, Olin, Olivia, Oxford, Pfafftown, Pine Hill, Pinebluff, Pinehurst, Piney Creek, Pinnacle, Pisgah Forest, Uwharrie, Pittsboro, Pleasant Garden, Walnut Cove, Washington, Waxhaw, Rockingham, Waynesville, Goldsboro, Wendell, West End, Wilson, Woodland, Yadkinville, Youngsville, Zebulon, Wentworth, West Jefferson, Wingate, Wood land. North Carolina Counties Cherokee County, NC Graham County, NC Swain County, NC Macon County, NC Clay County, NC Jackson County, NC Haywood County, NC Transylvania County, NC Henderson County, NC Buncombe County, NC Madison County, NC Yancey County, NC Mitchell County, NC McDowell County, NC Rutherford County, NC Polk County, NC Cleveland County, NC Burke County, NC Caldwell County, NC Avery County, NC Watauga County, NC Alleghany County, NC Wilkes County, NC Surry County, NC Stokes County, NC Yadkin County, NC Rockingham County, NC Forsyth County, NC Guildford County, NC Randolph County, NC Davidson County, NC Davie County, NC Iredell County, NC Rowan County, NC Cabarrus County, NC Mecklenburg County, NC Union County, NC Stanly County, NC Anson County, NC Richmond County, NC Montgomery County, NC Moore County, NC Chatham County, NC Lee County, NC Wake County, NC Alamance County, NC Caswell County, NC Person County, NC Orange County, NC Durham County, NC Harnett County, NC Hoke County, NC Robeson County, NC Columbus County, NC Brunswick County, NC Pender County, NC Bladen County, NC Cumberland County, NC Granville County, NC Vance County, NC Warren County, NC Franklin County, NC Nash County, NC Wilson County, NC Johnston County, NC Sampson County, NC Duplin County, NC Wayne County, NC Greene County, NC Lenoir County, NC Jones County, NC Onslow County, NC New Hanover County, NC Carteret County, NC Pamlico County, NC Craven County, NC Beaufort County, NC Pitt County, NC Edgecombe County, NC Martin County, NC Halifax County, NC North Ampton County, NC Hertford County, NC Gates County, NC Currituck County, NC Chowan County, NC Bertie County, NC Washington County, NC Tyrrell County, NC Dare County, NC Camden County, NC Hyde County, NC Perquimans County, NC Pasquotank County, NC Certified carports & garages

REPLACEMENT CATALYTIC COMBUSTORS Englander 18 PC 22PIC 24FC 28CC 28IC 28JC 24ICD FDX 36F 36FA GRIZZLY ACHIEVER TREEMONT TAC 260C 340C 520C HEATILATOR AST-1 SST-2 18 1800 22 2200B 24 2420C 25 2500 2590 55 55500 HEARTHSTONE I II HARVEST SYMPHONY HARMONY 1100 1200 1400 1401 1600 2000C 2500C 2850C SILHOUETTE EK145C EK 185C HEATING ENERGY 2000C TRAILBLAZER HI-TECK H2000C HIGH VALLEY 1500 2000X-TEC 2000 CRAFT 2500 BAY HORSTMANN 8324 ROYAL LI'l ROY JOTUL USA #8 #8TDC SERIES 8 #3 #3TD #3C 3TDIC #8C ALPHA FIRELIGHT #12 KING CWK KW INSERT K13 K32 K3IC KAS2 KTC CIRCULATOR MCF2 INSERT RUSSO GV30 GV30C 1WCF 3GVC 2WCF CW-75 GV-21 GV30S GVC W-18C W-120 W-1125 W-130 SACANDIA 2000 310 310C CONCORDE SHENANDOAH CAF-77 CFH CH-75 CJ77 CJ84 CJ85 R-60 R65 SIERRA AK-18 FIR SWEET HOME 4700 AMBASSADOR 4700 TE 7000C 8000T KINGSMAN 1414 C-2024 GOLDEN EAGLE 3200C SILENT FLAME 2058A 2062 K300 K400 K-100B KING CWK KW INSERT K32 K3IC KH52 KTC ICRICLATOR MCF2 INSERT MONARCH VH405X SWEETHEART 800 800XL COUNTRY COMFORT 250CC 325CC 350CC RITEWAY UNICORN RETROFIT RSF ENERGY 2000 OPEL F75R F65R F85R F010 G225 SQUIRE/COX 5500 SUBURBAN WOODMASTER W6-88WC WOODCHIEF W6-88C SWEET HOME AK1 TRAVIS LOPI US STOVE 1006 1007 1008 4500 INSERT WONDERWOOD 2821 2921 6021 2941 6000 VERMONT CASTINGS 1280 WINTER WARM 2140 2170 2190 DEFIANT ENCORE 1308 INTREPID II 0031 RESOLUTE ACCLAIM CONSOLIDATED DUTCHWEST SENECA SEQUOIA MARQUIS 800XL MAGNUM DESIGNER 900 C-110 C-210 HEATPRO WOODCHUCK 2900 4000 WOODSTOCK SOAPSTONE 201 FIREVIEW 205 FIREVIEW 200 CLASSIC 202 PALLADIAN 204 KEYSTONE X-TEC 2000 HEIRLOOM HORIZON 500C BAYVIEW GEMINI TRAILMASTER SAHARA CATALYTIC WOOD CHALLENGE BV400C PIONEER TRADITIONS TP-150 HEATPRO FEDERAL SENECA ROCKY MOUNTAIN SEQUOIA ACHIEVEER SMOKEMASTER LEADERD BIG BUCH LITTLE BUSCH REGULAR BUSCH ROYAL SCOTT GEMINI TRAILMASTER CHEEROKEE DOVE KING BAY COLORADO CONCORDE ORRVILLE MT VERMON DERECO PIONEER VERMONT IRON ELMWOOD EVICA FRX DERCO MARTIN SAHARA ATLANTA HUNTSMAN ROYAL BRUNCO BLAZER ULTRA BURN RETROFITS CHIPPEWA ENERGY KING SALVO SEARS SENECA SOTZ SQUIRE/COX 5500 WOODMASTER WOODCHIEF SEQUOIA SENECA MARQUIS MAGNUM 25 CELLS PER SQUARE INCH 16 CELLS PER SQUARE INCH